Because of our expertise, we can achieve our commitment. Also we have a team of professional people to cope with your job requirement and demand.
Our administrative staff, engineers will have the solid, professional, experienced, skillful knowledge for more than 15 years in the field and for the other skilled technicians and supervisors, they have the average working experience of 7 years to be available to serve you anytime.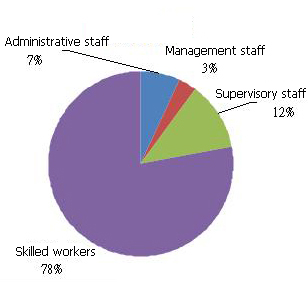 We encourage our workers to gain willingly more knowledge and skill progressively for upgrading themselves and becoming a team of remarkable, experienced, competitive and skilled people.